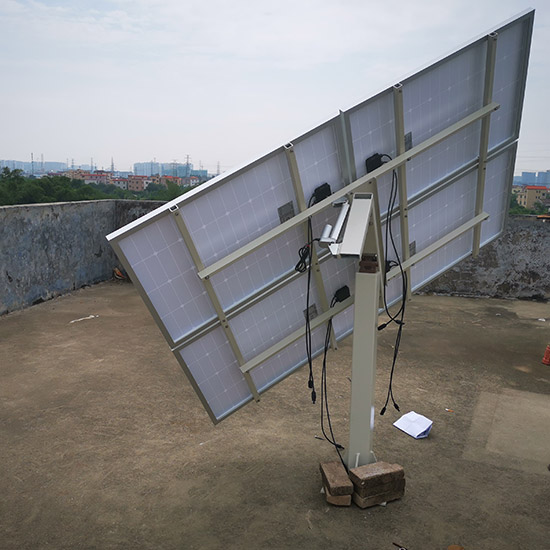 Compared with the traditional fixed solar bracket , Dual Axis Solar Trackers has the best efficiency of solar photovoltaic. It's 30% more efficient. It can produce maximum solar photovoltaic efficiency regardless of weather or temperature conditions. Because we designed and configured real-time sensor,slew drive, linear actuator,sun tracking control system.
The traditional GPS sun light tracking program or astronomical tracking system need to be programmed in advance.
The project costs a lot of time and cost, and the energy collection performance of the equipment is not enough.